From the mighty James River, to the scenic Appomattox River, to gentle Tuckahoe Creek, Team Streams are the champions for riparian conservation in Virginia's capital region! Join the team and help protect the waters that we rely on for drinking water, irrigation, outdoor recreation, and to keep our aquatic friends healthy!
Start earning Points!
Register: The 2022 Conservation Games have ended! We hope you will join us again next year. Until then, please check out our Events Calendar and sign-up for our Newsletter!
Attend events: Find your Team Streams signature events below! Interested in attending additional events? Please do! When you participate in an event hosted by another Team, your participation points still go to your own Team. Plus, it's a great opportunity to branch out and build some friendly competition.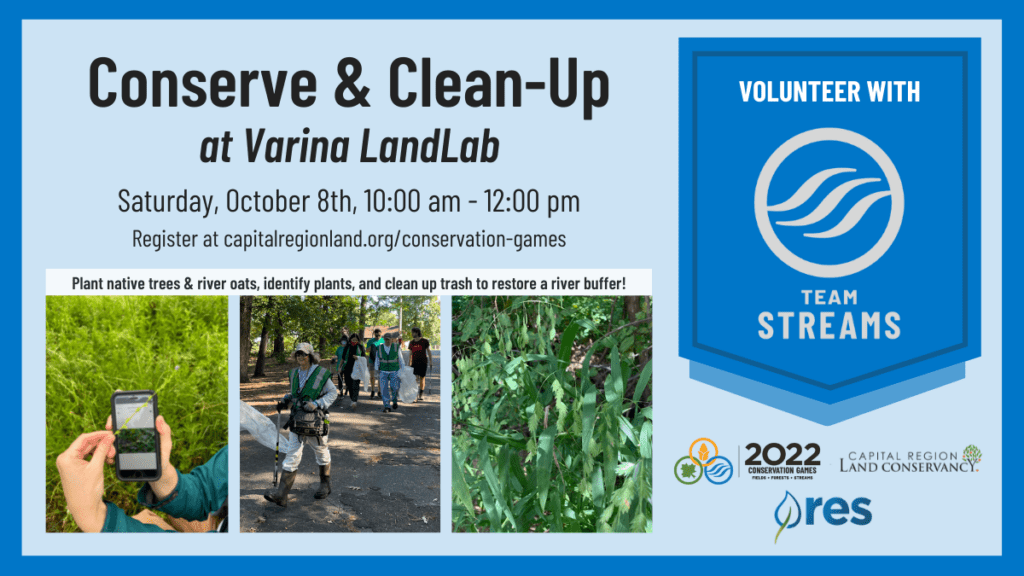 Volunteer with Team Streams: Conserve & Clean-Up
Saturday, October 8th at 10:00 a.m. – 12:00 p.m.
Put conservation into action! Help Team Streams plant native river oats and trees at the Varina LandLab on Saturday, October 8th. We will also use this workday to clean up trash and invasive plants along the creek and identify native plants to gauge our restoration progress.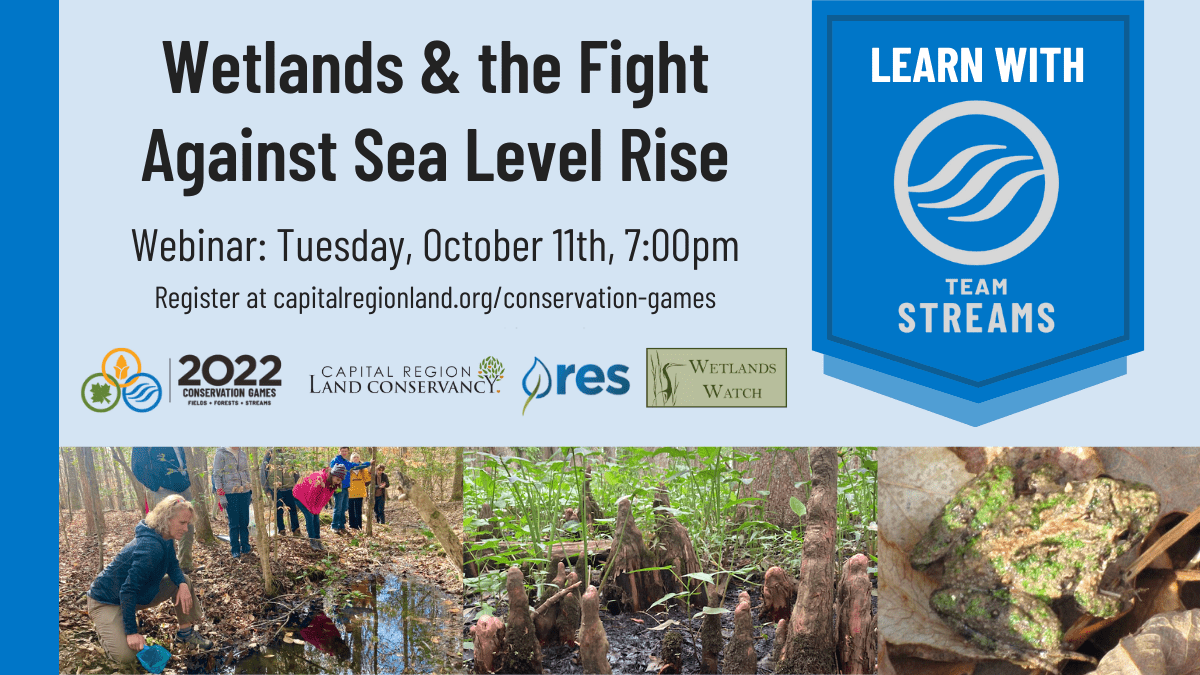 Team Streams Webinar: Wetlands & the Fight Against Sea Level Rise
Tuesday, October 11th at 7:00 p.m. – 8:15 p.m.
Did you know parks and conservation areas can help protect us from flooding and sea level rise? Join Team Streams to learn about the ways that sea level rise will impact river ecosystems across the Richmond region. We'll hear from Mary-Carson Stiff, Policy Director at Wetlands Watch to share why protecting wetlands, marshes, and river buffers may be one of our best ways to protect communities from flooding.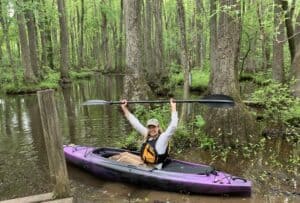 Support Team Streams
Water is life
A drop of water that falls in Richmond leaves a lasting impact, whether it flows down the James River and into the Chesapeake Bay or spends the next few thousand years slowly seeping into an underground aquifer. Whether now or in a hundred years, we will always depend on the health of our local streams, rivers, and aquifers for clean drinking water, irrigation, transportation, outdoor recreation, and an unrivaled sense of peace and connection to the natural world.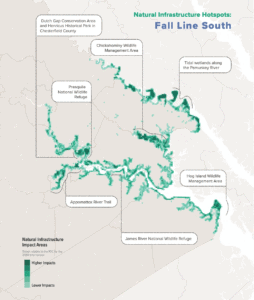 Climate & Flood Resilience
Our rivers, streams, and wetlands are one of our best defenses against the impacts of climate change. Not only do aquatic ecosystems serve as habitat for countless species of plants and animals, they help store carbon dioxide from the atmosphere through "blue" carbon sequestration. That means healthy waterways can fight climate change with us.
Since Richmond lies over 90 miles from the Chesapeake Bay, we typically don't think of this region as one that will be impacted by sea level rise and flooding. But tidal areas of the James and Appomattox Rivers will be impacted by increased flooding, causing damage to people and property. Protected areas like riverfront parks, forested buffers, and wetlands can help slow and absorb flood waters. During calm weather, these same places can provide parks for people, habitat for local wildlife, and clean our air and water!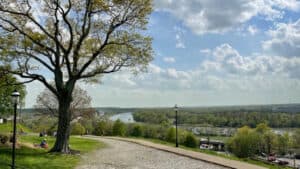 To bring nature on-board with us, we need to double up on land protection and stream restoration. That's why Team streams needs you! Projects like Dock Street, which secured new public riverfront access and saved the "View that Named Richmond" on the James River, would not be possible without our community's support of streams! Please indicate in your donation below if you would like your donation to directly support Dock Street!
Help us build Team Streams by inviting your family, friends, and colleagues to participate!