'Imperiled' Native Plant Population Protected
Protecting just a few acres of wetlands can make the difference between the hoped-for survival of a plant species and its loss from our community. A rare Virginia native plant called the Virginia Least Trillium (Trillium pusillum var. virginianum) had its chances of long-term survival in the Commonwealth boosted with the protection of 58 acres containing two populations of the rare plant. These plants and the habitat of many other plants and wildlife will be permanently protected from development and conversion to other uses under this CRLC-held conservation easement.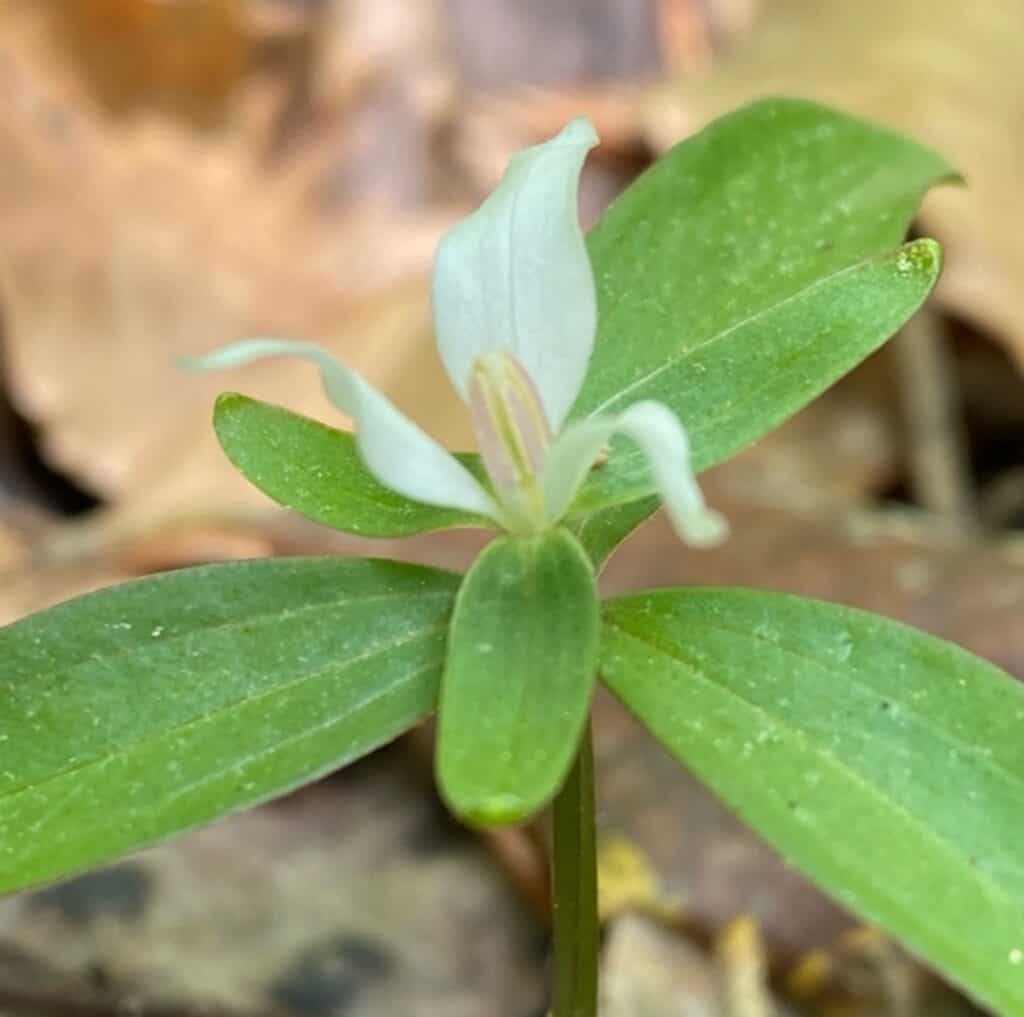 The Virginia Least Trillium is imperiled and at risk of extirpation from the state due to a very restricted range and very few remaining populations according to NatureServe—a nationwide database that tracks rare and endangered species. With this conservation easement, the Virginia Least Trillium is a little more secure in the Richmond region.
This easement supports Virginia's water quality improvement goals for the Chesapeake Bay and the James River outlined in the 2014 Chesapeake Bay Watershed Agreement. Located along 900 feet of West Run, the protections required under this conservation easement will ensure this land provides water quality benefits, including absorbing and filtering rain and nutrient runoff from the surrounding landscape.