We Protect the Land You Love.
Across Virginia's capital region, landowners are seeing development increase at staggering rates. The Capital Region Land Conservancy is here to protect lands through voluntary conservation easements and through the acquisition of land through donation or purchase. Our projects cover farmland, forests, historic battlefields, rivers and streams, and vulnerable ecosystems. We give great care to projects from small family farms to monumental undertakings like protecting Malvern Hill Farm. 
Explore the map of our projects below to find protected lands near you.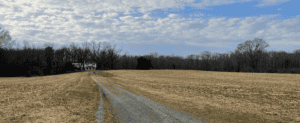 Farmland
Medal of Honor-winning U.S. Colored Troops fought and turned the tide of the Civil War for the Union at New Market Heights. Help CRLC preserve this legacy.
Read More »