Discover Conservation in your County
Using data available from the Virginia Department of Conservation and Recreation, CRLC partnered with the Richmond Regional Planning District Commission to create a set of maps of conservation easements by locality in the capital region. CRLC is please to provide a set of maps updated in 2022.
These include the City of Richmond and Counties of Charles City, Chesterfield, Goochland, Hanover, Henrico, New Kent, and Powhatan. View or download the maps below using the buttons on the right.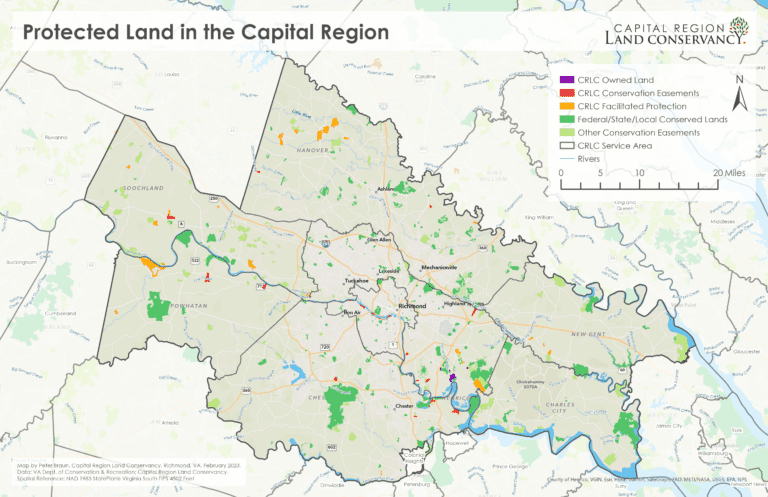 Additional data and filtering tools can be obtained using DCR's interactive map available online at vanhde.org/content/map.