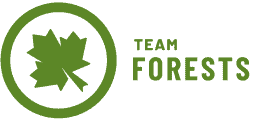 Our 2022 Conservation Games Winners: Team Forests!
Team Forests are the tall and mighty champions for forest conservation in Virginia's capital region! Join the team and grow deep roots in urban and rural forest management, carbon capture, and more!
Start earning Points!
Register: The 2022 Conservation Games have ended! We hope you will join us again next year. Until then, please check out our Events Calendar and sign-up for our Newsletter!
Attend events: Find your Team Forests signature events below! Interested in attending additional events? Please do! When you participate in an event hosted by another Team, your participation points still go to your own Team. Plus, it's a great opportunity to branch out and build some friendly competition.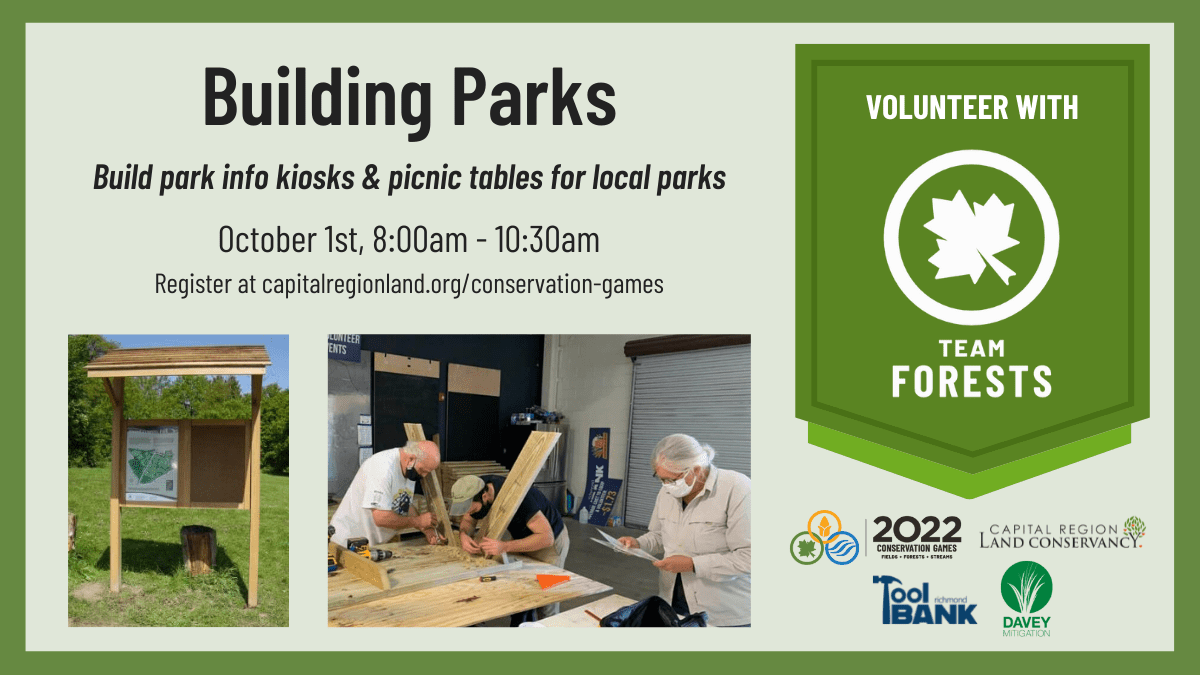 Volunteer with Team Forests: "Building Parks" at Richmond ToolBank
Saturday, October 1st at 8:00 a.m. – 10:30 a.m.
Team Forests is getting their hands dirty! Join us at the Richmond ToolBank workshop to build two park information kiosks and 6 picnic tables for Capital Region Land Conservancy's Varina LandLab. These amenities will add beauty and function for visitors as they enjoy this conservation area.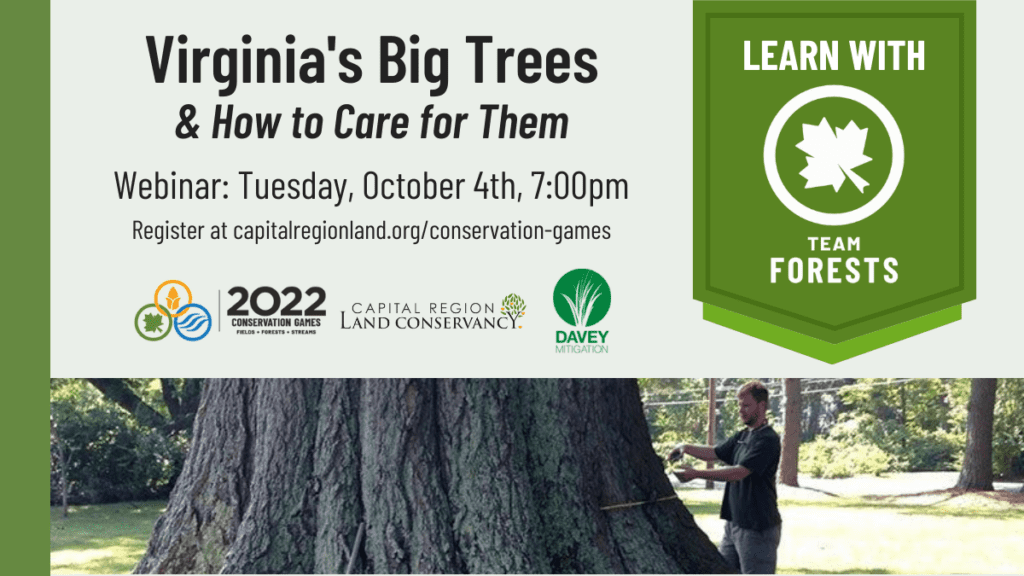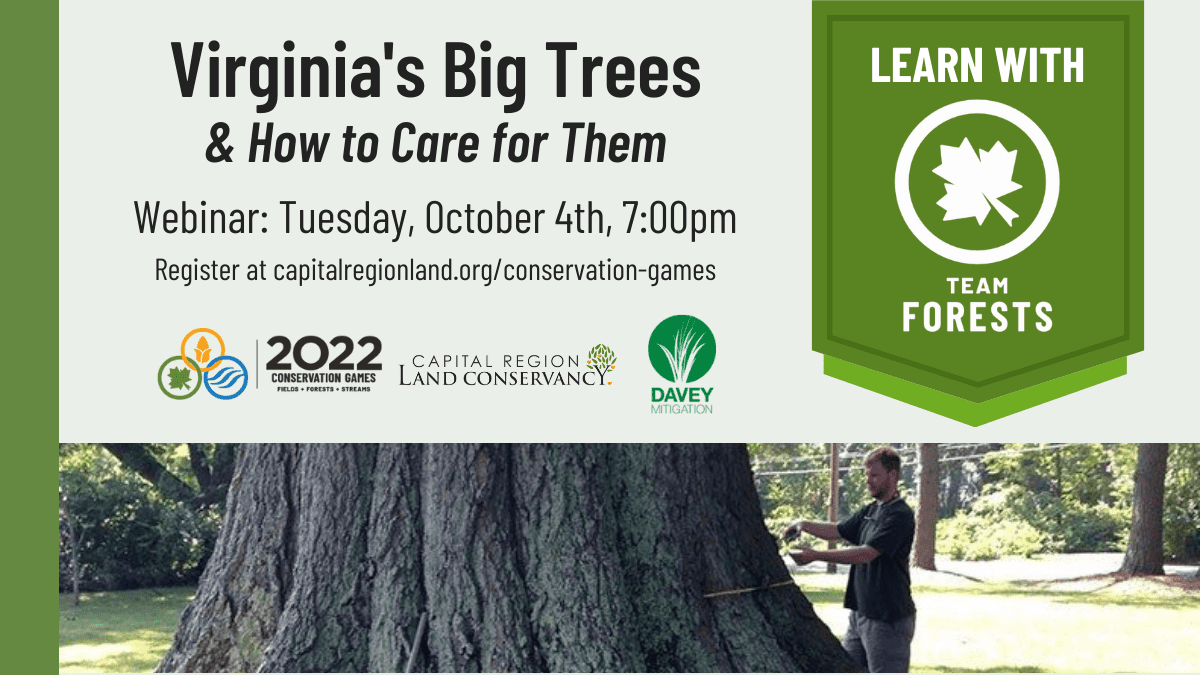 Team Forests Webinar: Virginia's Big Trees & How to Care for Them
Tuesday, October 4th at 7:00 p.m. – 8:15 p.m.
What's the oldest tree in Virginia? How do these giants live so long? Join Team Forests to learn about Virginia's biggest trees and how to care for them. We will be joined by Peggy Singlemann, certified arborist and Director Emeritus of Horticulture at Maymont, as she shares the keys to preserving and managing these long-lived forest friends. As a supporter of the Virginia Big Tree Registry, Peggy will share about some of our local Big Tree State Champions and why these mature trees are so important.
Forests Are Our Home in Nature
Forest are as much a refuge for native plants and forest creatures as they are for people. For many of us, forests have been the setting for magical childhood adventures and memories. As adults, forests provide places to find silence and green space, away from busy and sometimes chaotic lives. Trees enrich our lives, from an afternoon spent at a local park, to a walk down a tree-lined street, to a camping trip under towering branches and stars. Whether you have a single favorite tree, enjoy getting lost in the woods on a hike, or can simply rest easy knowing they are silently doing the work of heroes, Team Forests is for you.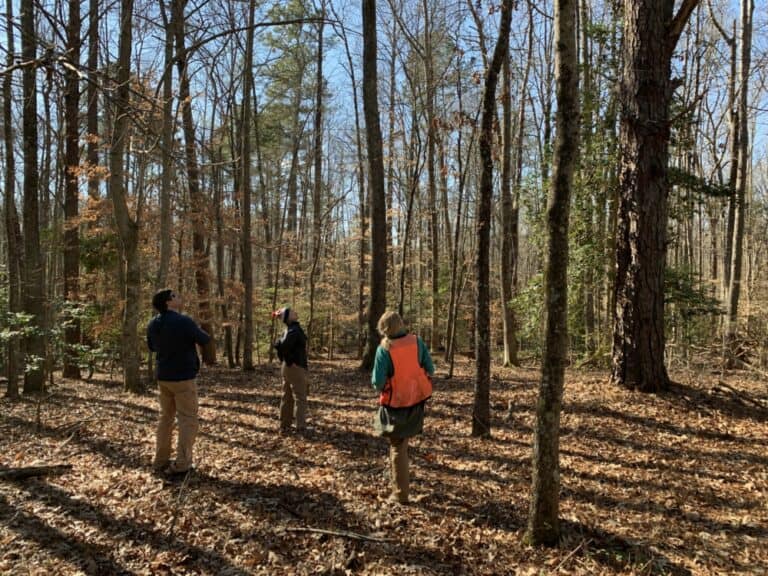 Forests Clean Our Air & Water
Even when we can't find the time to be in the woods, forests support us daily from providing clean air and filtering water, to cooling our planet, to providing habitat for song birds, reptiles, fish and mammals. A well-managed forest provides for many other critical needs like lumber to build houses, firewood to keep us warm, or paper to capture our thoughts. Our urban forests—those individual trees in our yards and lining our streets, or spanning the length of a neighborhood creek—are important in helping to moderate the temperature of our homes and businesses. Whether a glimpse out the window or a trip to our public lands, trees connect us to the seasons as we watch them leaf out, flower, change color and fall, or host all sorts of avian guests throughout the year.
When you give to team forests, you are helping CRLC protect forests for public parks and others for essential timberland. You can help us reforest the lands that we steward, bring forests into urban spaces to fight urban heat islands, and help us secure parks in communities that have lacked access to nature. Join Team Forests as we go for gold in the 2022 Conservation Games! Help us build our team by inviting your family, friends, and colleagues to participate!
Your donation can make an immediate conservation impact by supporting the purchase of Campbell's Bridge Mills! This 42 acre forested property, located at the falls of the Appomattox River, will connect the Appomattox River Trail and preserve mill sites that are central to Virginia's industrial history. Please indicate in your donation below if you would like your donation to directly support Campbell's Bridge Mills!